The Australian climate is very diverse and this, in turn, affects the type of trees and vegetation that grow in different states. For example, Australia's tropics experience two different seasons the wet and dry. Winter in the tropics is not as cold as in the southern states.
Let us look at the top 8 popular native trees in Australia that you can use to revitalize the beauty of your outdoor space.  
Bottlebrush
If you are looking for a bushy tree for your landscape, Bottlebrush is an ideal choice for you. It can grow up to a height of three meters, and this makes it an excellent choice for planting along fence lines and in smaller yards. It has an exceptional resistance capability to low levels of frost, and it can grow in a broad range of soils. It is not rare to find this native tree growing naturally along the coastal areas.
Eucalyptus
Eucalyptus is another popular Australian tree that is common in places that experience extended periods of hot climatic conditions. One of the aspects that make it an ideal landscaping tree is that it grows very fast can last for years. It thrives best when planted in an area that is fully exposed to the sun. In addition, it can tolerate different soil types and requires little maintenance.  It is of paramount importance to provide ample water during the initial stages to promote its growth.
Queensland Tree Waratah
Queensland tree Waratah can grow up to 20 meters tall and its blossoms are similar to the New South Wales Waratah flowers. It is important to continuously prune and trim it to size to control its growth, especially in small gardens and yards. The beautiful flowers that it produces during spring season will give your outdoors a spectacular and welcoming look.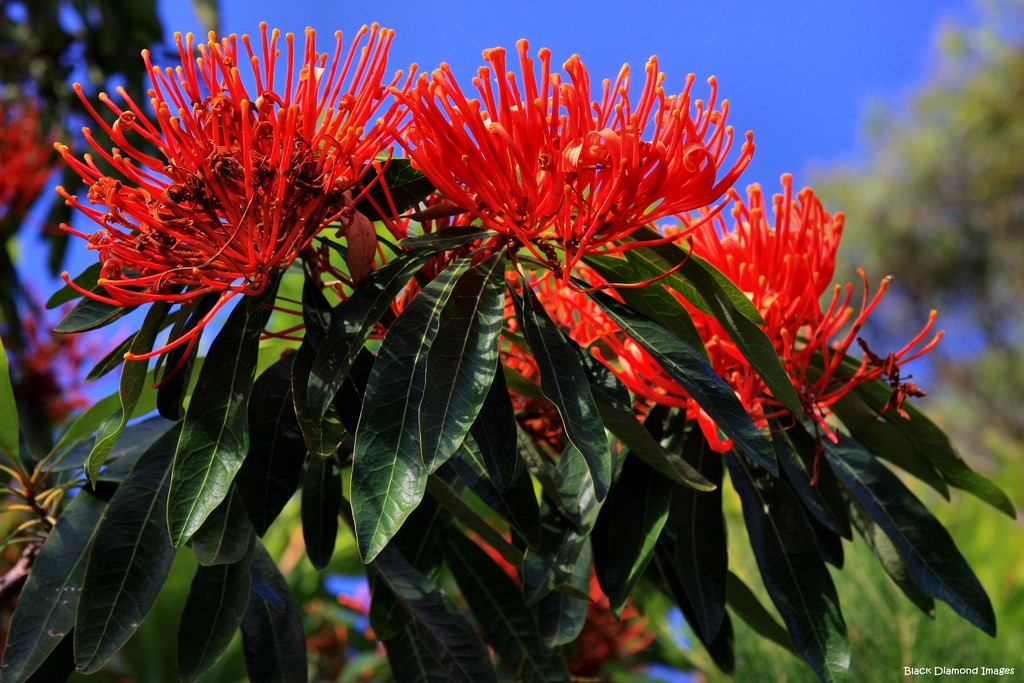 Bangalow Palm
If you are searching for a tall palm tree for your landscape, look no further. Bangalow Palm can grow up to 20 meters tall and has a unique long slender trunk that is covered by bright green leaves. It produces small red fruits that are loved by birds, and so if you enjoy bird watching, this is a perfect tree to grow in your yard. Once it matures fully, it will give the yard an elegant beach look and provide excellent shade coverage. Even though this tree requires minimal care, it is recommended to water it regularly during scorching conditions to prevent it from withering.
Summer Red
As the name suggests, this is a beautiful native tree whose stunning red color changes to bronze as the seasons change. During summer, Summer Red will create a romantic feel around your yard by producing beautiful red flowers. If left unattended to for long, it can grow up to 6-10 meters tall. Consider hiring a professional tree service company to prune and ensure that it grows in the desired shape and size. Otherwise, its branches may end up spreading to your neighbor's garden. 
Blush Satinash
Blush Satinash is another fine native tree that is common in the Northern region of Australia. Its fluffy white flowers make it easy to distinguish it from other trees in the wild and residential gardens. Blush Satinash can grow up to 25 meters high, but you can keep it as a shrub by pruning it regularly. It is also important to note that this native tree is drought hardy and can withstand heat from the low and overhead sun with appropriate watering. You can use it for wind breaking, as a low shade or a casual screen to prevent prying neighbors from watching you.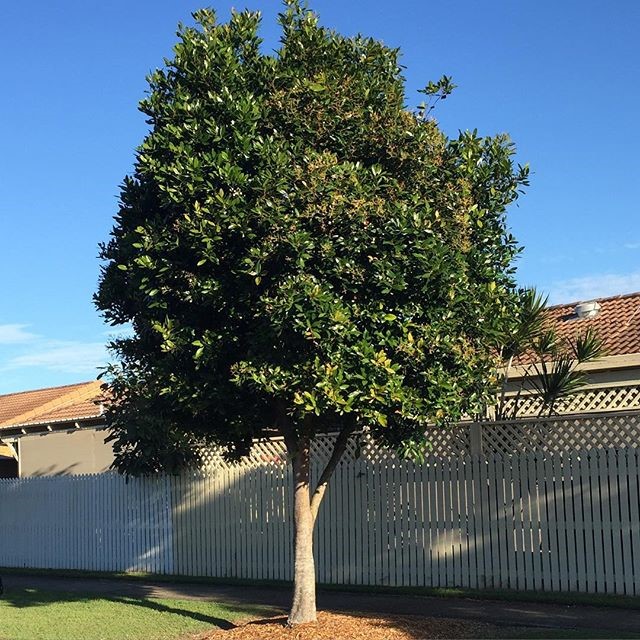 Bull Banksia
Bull Banksia is a Western Australian native tree that is drought resistant, that is, it can tolerate extreme dry and hot temperatures. Its low maintenance, can thrive in different soil types, and offers a great shade. It is easily notable for its beautiful, large, and tubular yellow flowers.
Burra Range Grevillea
Just like the Bangalow Palm that we previously discussed, Burra Range Grevillea is a great bird attractor. It unique bright red flowers make it an ideal choice for improving privacy around your garden. It can also act as a screen or hedge. More importantly, it is quite hardy and can withstand the low Australian sun and hot temperatures.
These are eight of the most popular native trees in Australia that you can use to give your landscape a unique, refreshing, calm, and beautiful appearance. Be sure to consult a professional tree looping company in Australia to get insights on how to take care of any of these native trees.