Caring for trees might appear to be straight-forward, but it's actually quite easy to get it wrong. Even though you might set out with the best of intentions you could end up doing irreparable damage, and you could even end up killing the tree completely. Still, though, mistakes are still made all the time that are often irreversible. Here are some of the most common mistakes made by people that are trying to take care of trees.
Unskilled Lopping
Lopping is another pruning method that can be extremely harmful to trees. In addition to removing too much of your tree's foliage, it can also increase the chance of infestation. Furthermore, it can cause your tree to grow back improperly because multiple shoots grow to compensate where there was a single, stronger branch. In many cases, lopping is done because it is thought that the tree will cause a hazard as it grows too large, or because it is blocking too much light. In reality, the multiple weaker shoots that grow can make the problem worse. The manner in which the tree will grow back after lopping can also be unsightly, and can block more sun that before due to a higher density of foliage.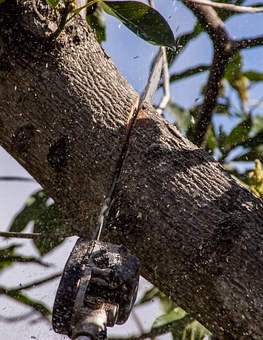 If lopping is deemed necessary, you really should ask for help from an expert that knows how to do so while causing minimum long-term damage. It is not necessarily a bad thing of done right, but can be disastrous if done incorrectly.
Cutting in the Wrong Place
Trees have a natural defence which protects them when they lose limbs. If they do lose a limb, they are able to seal off the rest of the tree from the lost appendage to help protect it from disease, decay and insects. Branches have collars at the trunk which are equipped to provide a natural barrier, protecting the rest of the tree. If the branch has been removed too close to the trunk, then this barrier will be removed along with it. Also, not cutting close enough to the collar will allow a passage for potential infections through the collar into the tree. Cut a branch in the wrong place, and you could be putting the whole tree at risk.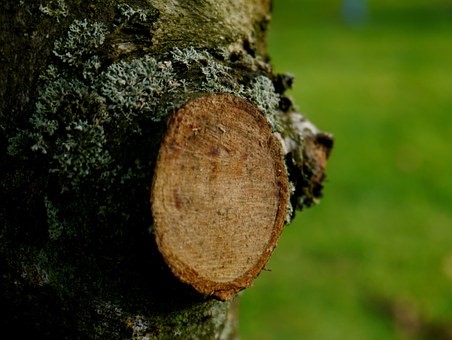 Over-pruning
The leaves on your tree help it to convert energy from sunlight into fuel using a process called photosynthesis. Without enough leaves to create the fuel that they need, they simply will not survive. When pruning, you should look to remove at most around 15-20% of your tree's foliage, and in many cases even less is just fine. This will leave sufficient foliage for your tree to be able to feed itself and generate any new foliage that it needs.
Under or Overwatering
Tress are basically very big plants, and we all know what happens to plants that are under or over watered. It is a common mistake to think that trees are large enough to be just fine when there is little to no rain. The reality is that they too can suffer, especially younger trees that are 5 years old or younger.

Overwatering a tree can also be problematic. In addition to helping the tree to take up water, roots also help trees to intake oxygen. This oxygen is usually found in gaps between soil particles and if there is too much water present, there will be no oxygen available. Overwater a tree, and you can end up quite literally drowning it.
Wrong Timing
Tress go through an annual cycle of growth and dormancy, depending on which climate they grow in. This cycle dictates the best time to prune a tree, along with the reason you are pruning it. In many cases, and for many species, the best time to prune a tree is in the winter soon before spring arrives. This is because most trees are dormant during the winter but will begin rapid growth in the spring, and this is the best time for healing. Whats more is that when the tree has no leaves, it is much easier to see the tree's structure.
Perhaps the biggest mistake of all when it comes to tree care is not asking for help from the experts. Get it wrong and you could end up having to pay a lot to have it put right, or even lose the tree completely. Hire somebody that knows what they are doing and you could save yourself a lot of money in the long term.